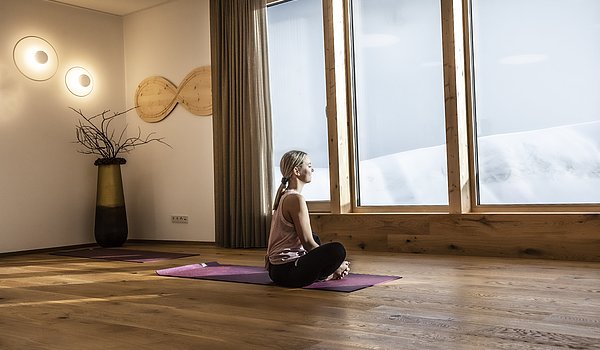 Pausing in the moment
AND REDISCOVER YOURSELF
They say that we create our own luck. Is that really true? We think so. When we do what is good for us, we strengthen our vitality. Because then we are satisfied, optimistic and happy. As our lives are becoming increasingly hectic and dynamic, we do not always do what is good for us. Our Yoga teacher Lena shows us step by step how you can push your thoughts aside and rediscover yourself with targeted exercises and a comprehensive programme.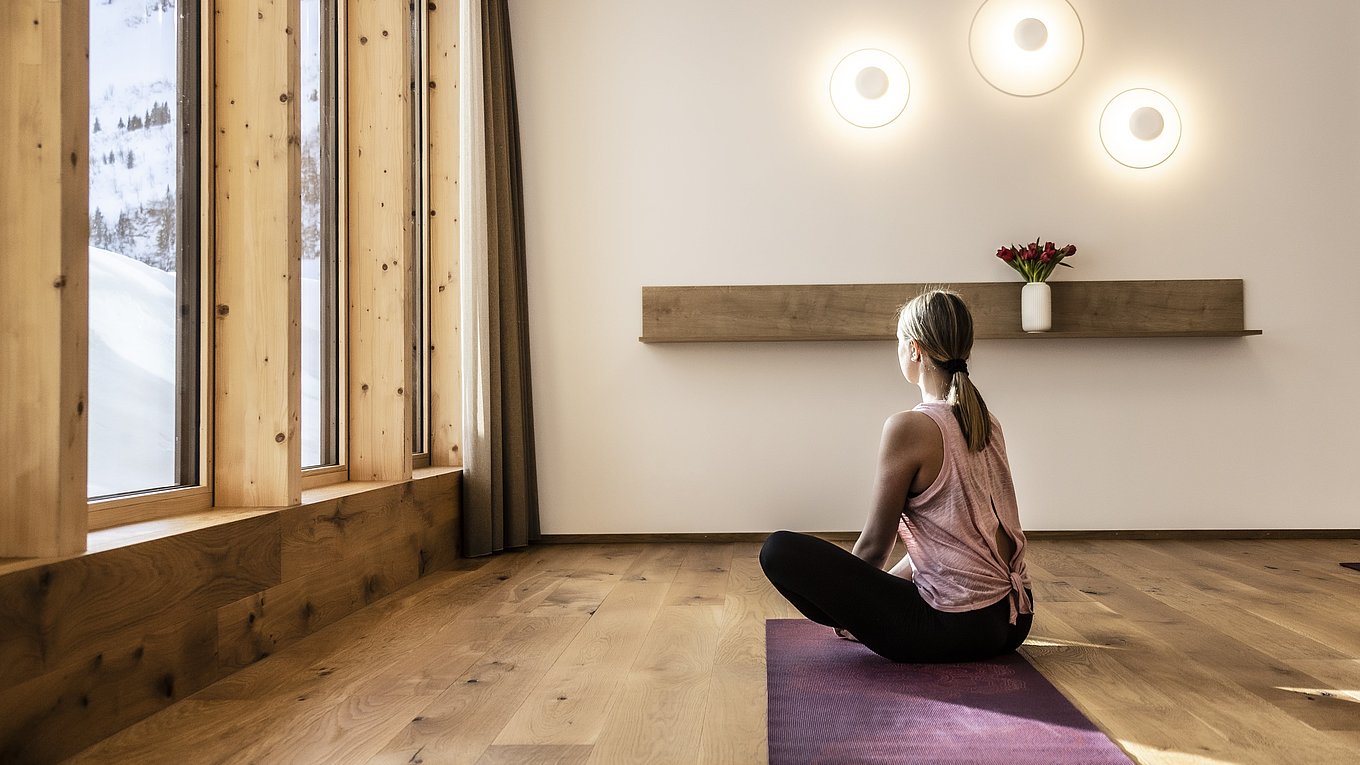 The only time that exists is now. The future and the past are only illusions. We must learn to live the moment, to experience it.
In everyday life, we are faced with a mountain of obligations, demands and expectations. We feel drained and can barely function. At our spa hotel in the Bregenzerwald in Vorarlberg you can stop, take a deep breath, come to your senses and reconnect. Focus on yourself again and do something good for you – with body work and simple energy work.
Slow down, switch off, clear your head - for us, these are not empty phrases. Each programme item in our meditation room is suitable for all fitness levels. Our human energeticist Lena puts a lot of emphasis on making all participants feel really comfortable.
Hotel guests can take advantage of our Yoga & Mindfulness programme free of charge on Tuesday & Thursday.
On the 2nd floor you will find our inviting meditation room, the perfect environment for relaxing and strengthening sessions.