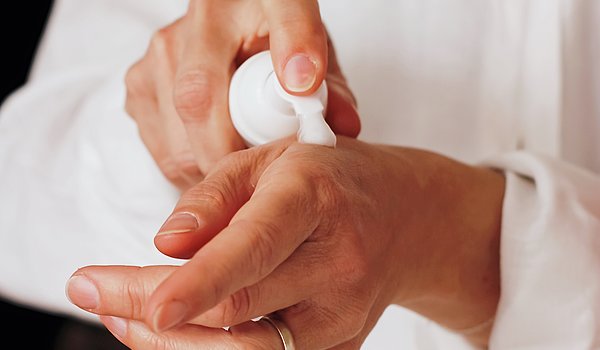 Made in Vorarlberg
FROM THE TREASURES OF NATURE
Our hotel's own Luwafeer cosmetics is in harmony with nature. You can smell, touch and feel it. In the heart of the Alps and surrounded by magnificent mountains, blooming mountain herbs, which are picked and dried with love. They create the basis for our cosmetics – in combination with considerable experience, expertise as well as love for people and nature.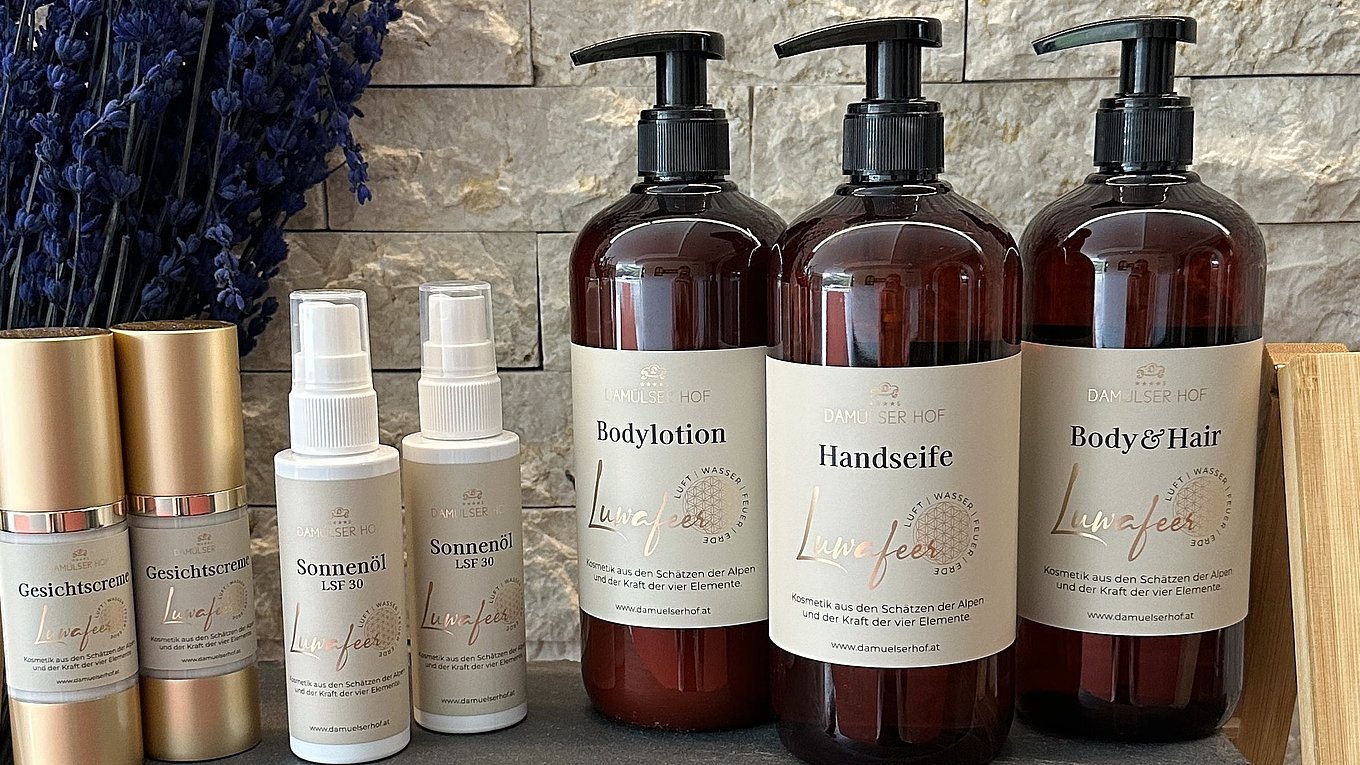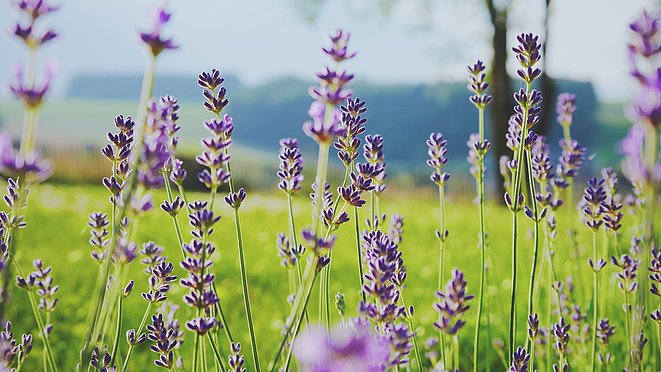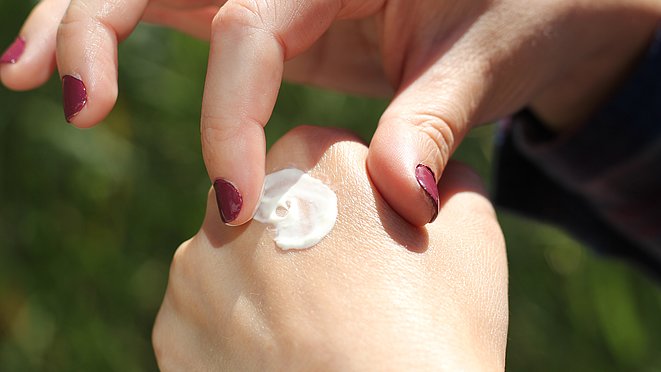 A lot of artisanal work and old knowledge goes into our natural cosmetics. This fully emphasises the four elements, air, water, fire and earth.
Our Luwafeer natural cosmetics are produced in Vorarlberg by the company feeling GmbH. They are made of pure, essential oils. We do not use aggressive or chemical additive such as fragrances, colourants, preservatives or emulsifiers. Because skin should not be stressed, rather taken care of gently, the results are a radiant complexion. Our body & hair shower gel, hand soap and body lotion are available in your room. You can also purchase products to take home.