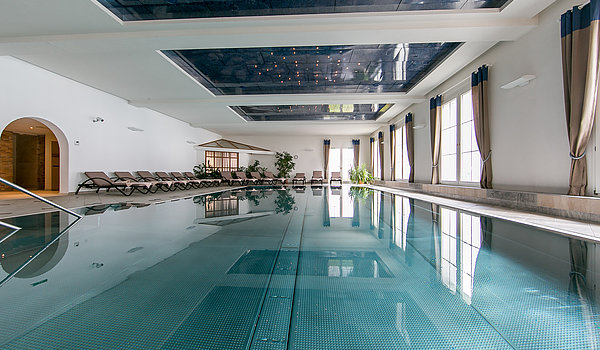 Dive in, revitalise yourself
WATER, WARMTH AND WELLBEING
Your toes touch the water and a sense of joy flows through your entire body. Swim in the blissful water towards the mountain scenery that sometimes sparkles white and sometimes glows lush green. A wave of relaxation and a view that is second to none.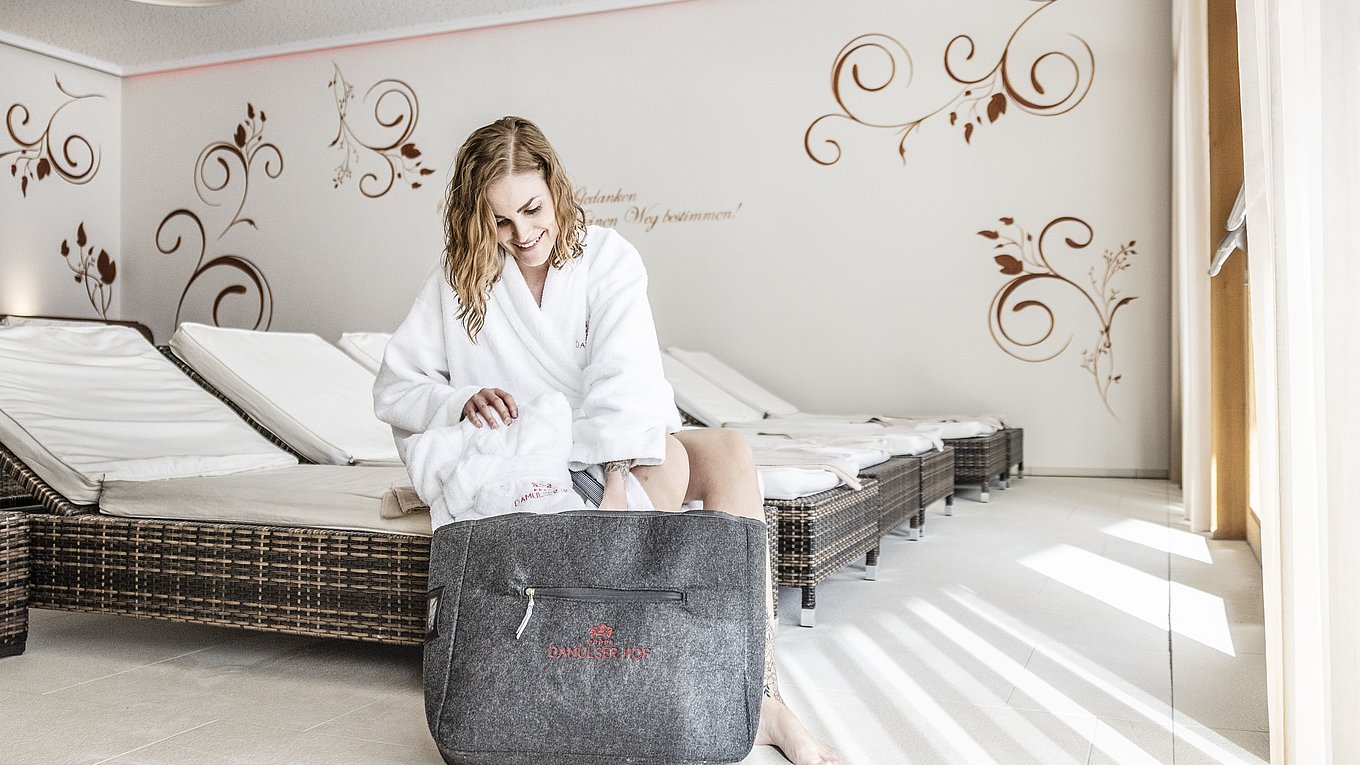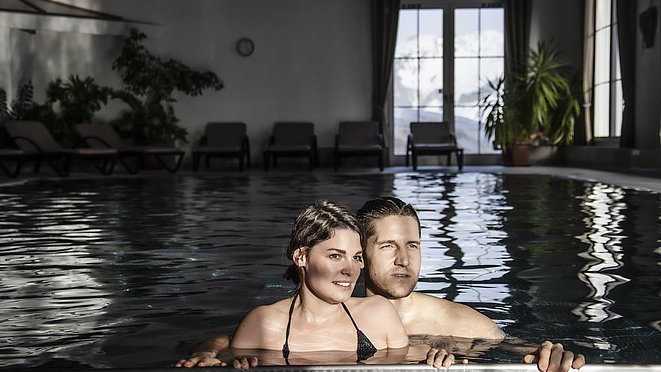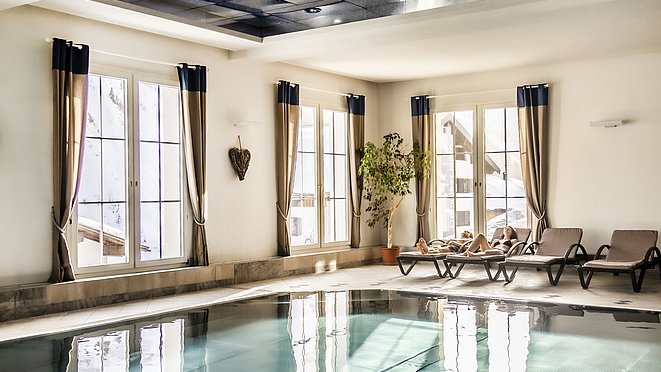 Our pool invites you to take a swim while gazing at the nature. Time loses its meaning and a lightness takes over your thoughts.
Water swashes softly on the edge of the pool and soft loungers invite you to daydream. You will hardly be able to resist our wonderful, warm panorama indoor pool. Luckily you don't have to, rather you can dive in from morning to evening. Younger swimmers are also welcome. Here you can swim away from your every-day thoughts and bathe your body, mind and soul in inner harmony.