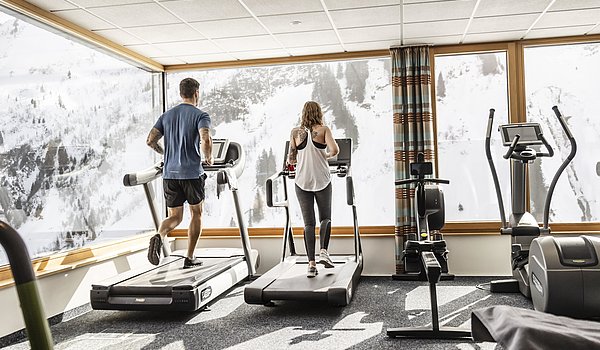 An extra portion of energy
TRAINING AT EYE LEVEL WITH NATURE
Put on your headphones. Get on the treadmill. Disconnect from the world. Our gym is equipped with everything you need for your workout. Through the complete glazing, you can enjoy a view of the nature of the Bregenzerwald, where you could be mistaken for thinking you were pedalling or running in the middle of the mountains.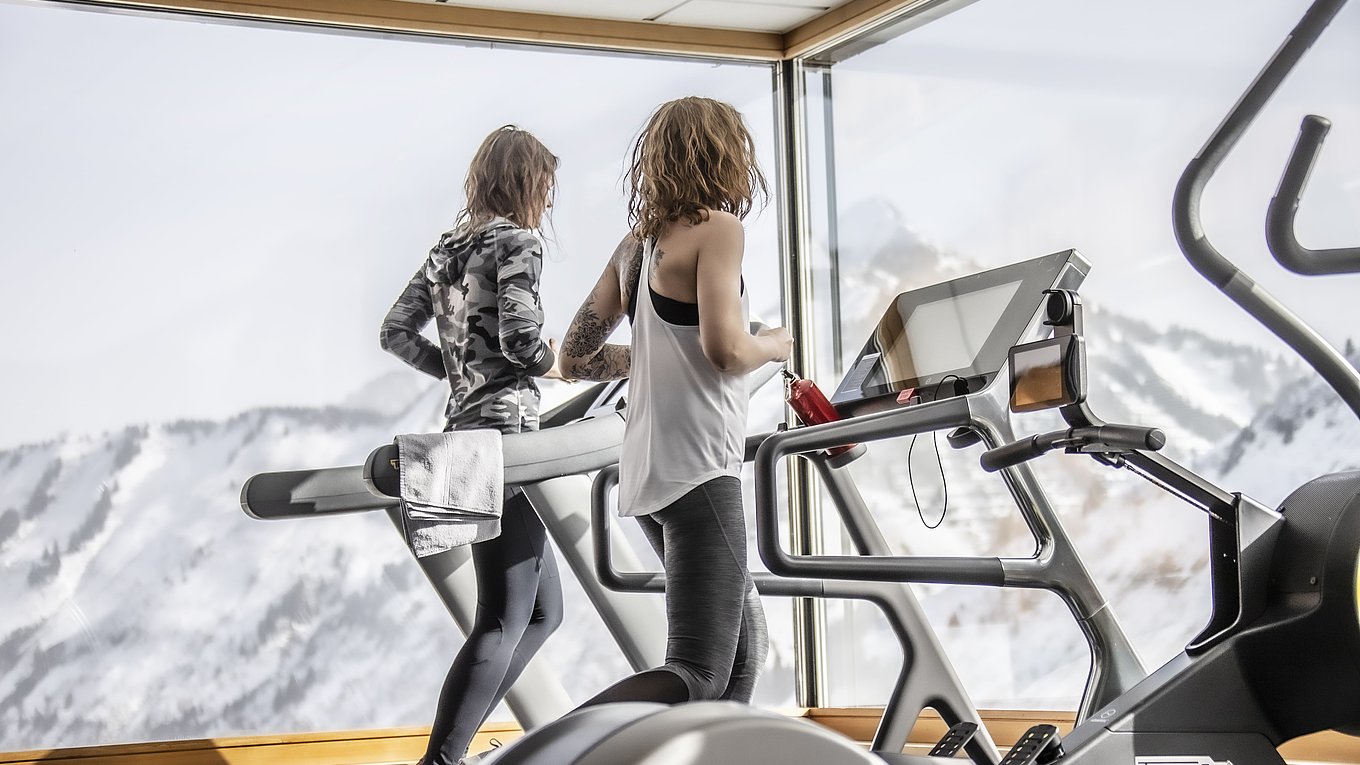 Here your movements will relax you. The large window fronts create an all-weather fitness experience in the middle of nature.
Our gym of our spa hotel in the Bregenzerwald in Vorarlberg is not only equipped with fantastic views of the mountains, but also with the most modern gym equipment from Technogym available for your cardio, strength or functional training. Here you will get back in shape. Before breakfast, after an excursion, between your afternoon nap and sauna – you decide when you would like to let off steam. You can work out with a full view of green meadows and forests or a snow-covered winter world – an open air feeling in all weather.