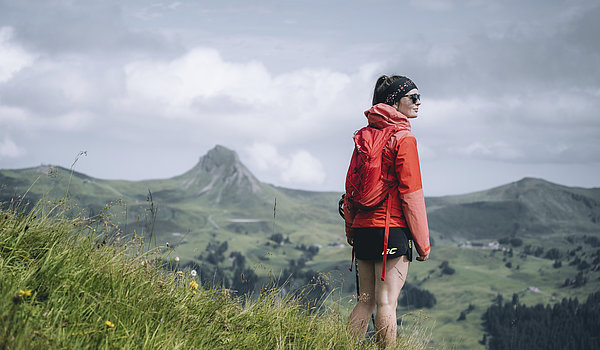 Uphill your heart beats faster
ON NATURE´S TRAIL BY FOOT
Get going – in the great outdoors you will find experiences, happiness and freedom. The aroma of mountain pasture herbs wafts through the air and cow bells ring along the Damüls hiking paths that create an extensive 200 kilometre network. What is the best part? Your hiking tour can start directly from the hotel and leads to the most beautiful viewpoints, places to recharge your batteries as well as mountain huts in Bregenzerwald. Lace up your hiking shoes, open the door and off you go!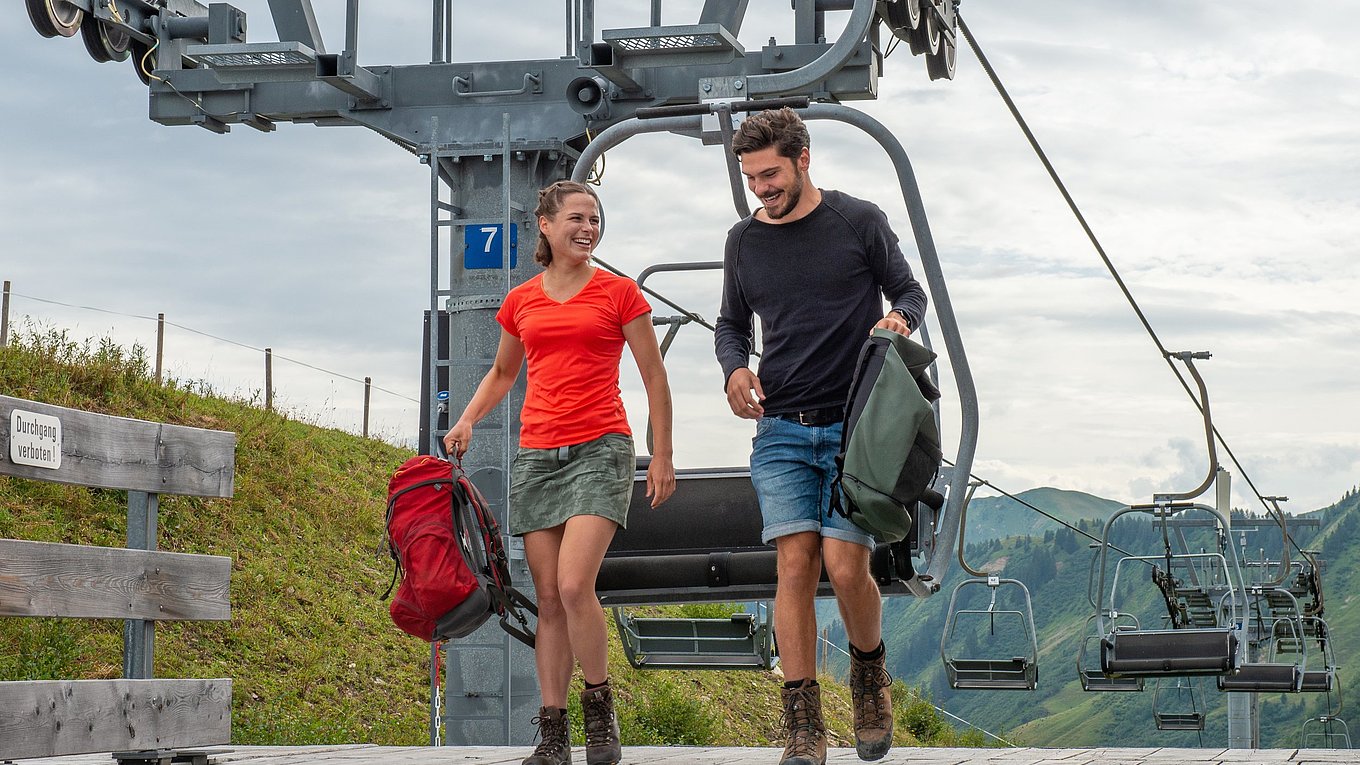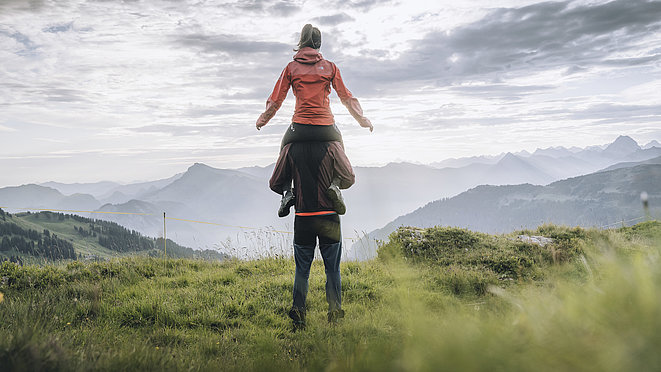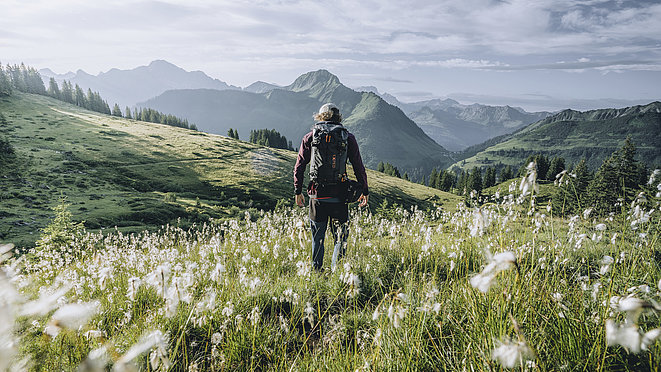 During your hikes in Damüls you will discover new perspectives, meet open-hearted people and hear stories that describe life in the mountains.
At an altitude between 500 and 2,649 metres, both those who like to take it slow as well as those who want to rush to the peak will find their favourite path. Hiking across the "seven hills" you can reach, Sünserjoch, with its glimmering Sünsersee. A walk to the Seewaldsee is also a good idea – as well as a refreshing dive into the lake.
Plant lovers can set out on the Faschina flower themed natural hiking trail. At the Biosphere Reserve Großes Walsertal, you will be surrounded by the aromas of the Alps and can admire 150 different types of plants either with or without a guide.
If you are looking for one of the most beautiful viewpoints in Vorarlberg, climb up to the Damüls Mittagsspitze, our local mountain. The four-seater chairlift Uga-Express helps you get started, and in summer you can even get on free of charge if you stay three nights or more. The guided hikes with the Active Mountain Team are also free for our guests. Hiking pros from the Großes Walsertal and Damüls will take you on half and full-day hikes, alpine tours, fairytale hikes, water-themed walks and much more.