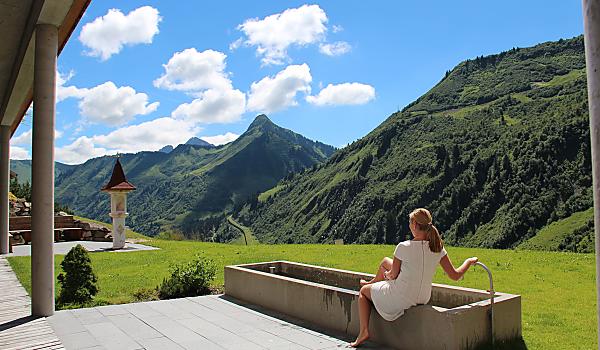 Wellness with a view
HERE YOUR HAPPY MOMENTS CAN BLOOM
Grass under your feet, the sky above your head, between them the views of the mountain peaks. Our natural area is a place to linger and enjoy. A front row seat with the best views for relaxation. You can undergo a Kneipp cure in the Damüls mountain water, soak up the sun on the sunbathing lawn and recharge your batteries.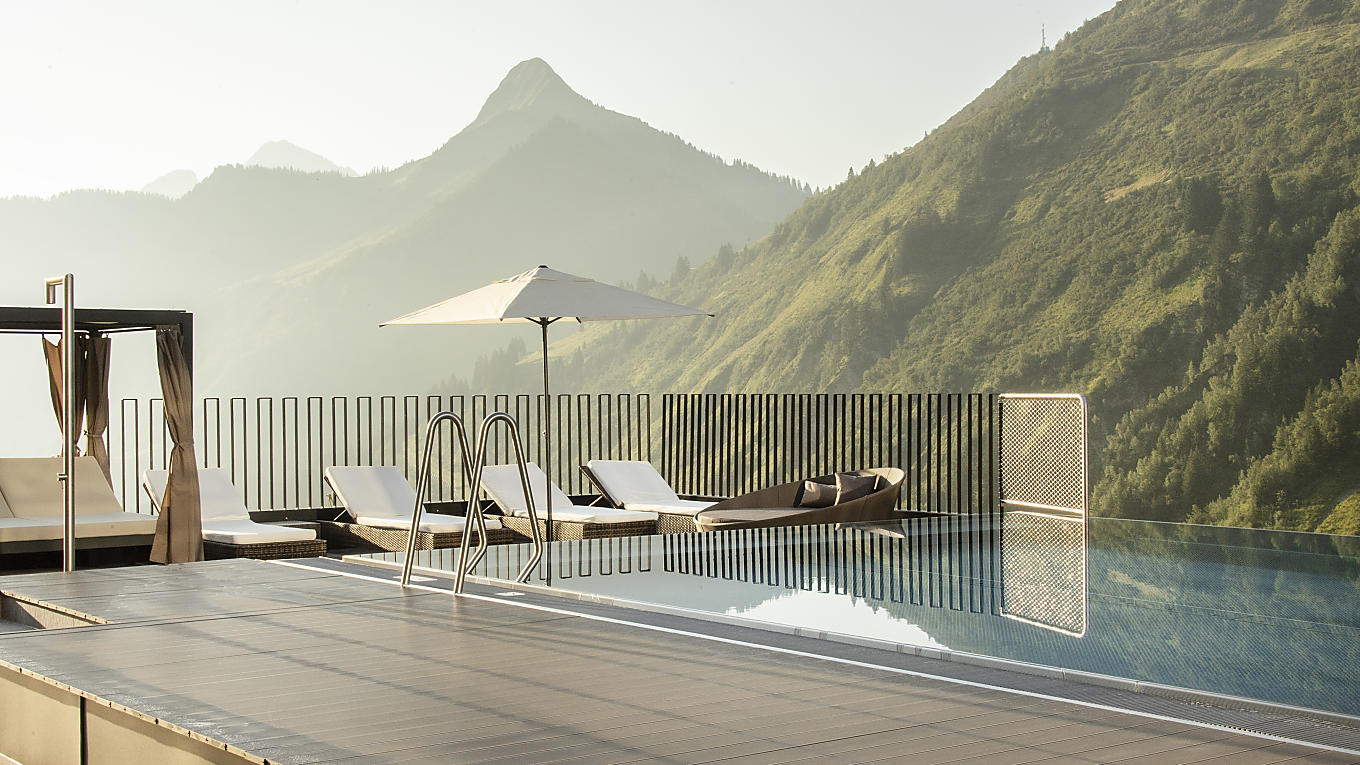 Nothing frees your mind like the air up here at 1,500 metres. We have paradise on our doorstep and are thankful for it - every day.
Our fresh air area invites you to experience it with all your senses. On the sunbathing lawn you can smell the summer grass. In the winter the snowy air tingles on your hot skin. Your gaze wanders off into the distance. Your ears enjoy a break from everyday noise. A fountain with crystal-clear mountain water is ready for a Kneipp treatment, for drinking and cooling down. Mysterious energy can be felt at the "Marterl" statue.